We translate technical documents in the field of telecommunications: IT, web development, networks, telephony, and so on. We also have extensive experience in the translation of texts for software interfaces and web applications.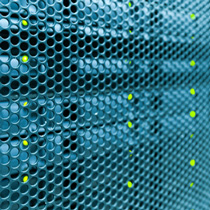 Translating technological texts means immersing oneself in a huge collection of terms and concepts that is continually expanding and evolving. In addition to the words that arise for naming new technological advances, it is vital to keep abreast of abbreviations and acronyms, since they are used with great frequency in this sector.
At NachTee, we not only have experienced translators who are familiar with the technological jargon, we also work with a team of advisers. These are active professionals from different areas of the world of information technology: web design and development, software development, the production of multimedia training material, etc.
By supplementing our translators' capabilities with the expert knowledge provided by our advisers, we are able to guarantee the following in our technological translations:
Fluent and natural language, without the slightest hint that the text was written in a different language.
Extensive knowledge of technical terminology, choosing appropriate words that are current, widely used, and easily recognized by the text's audience.
Use of abbreviations and set phrases that are appropriate to the target language in the contexts where this is necessary.
We are accustomed to producing technological translations of:
Project management documentation Technical specifications and requirements, service level agreements, change requests, incident logs, and configuration management system documents.
Interfaces for software and apps Our translations take into account usability criteria to ensure that end users of the applications can interact with the interface in a natural fashion.
Manuals, tutorials, and training courses We use accessible and didactic language, adapting terminology to the intended audience's level of knowledge.