Within the marketing sector, we are specialized in the translation of both strategic documents and promotional texts for advertising campaigns. We bring an international perspective, knowledge of the sector, and a passion for creating enticing messages.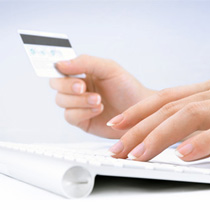 Our client portfolio includes large commercial brands for whom we translate strategic marketing documents, as well as agencies and consultancies who entrust us with the translation and adaptation of their advertising campaigns.
We bring an international perspective to the translation of marketing documents, since we are aware that sometimes it is not a question of translating words but transmitting a message effectively from one culture to another.
Advertising translation
Another service frequently requested by our clients is the translation of advertising texts. The key here lies in the translator's skill in capturing the idea, recreating it, and retransmitting it in the target language in such a way that it does not lose its identity and bears no trace of the fact that it was written in another language.
We are aware that the main objective of an advertising message is to transmit emotions that trigger action, such as surprise, intrigue, fascination, etc., and we are conscious of the magnetic power that words can possess. Not only does the translation have to be accurate and fitting, it must also be compelling.
We take extra care over aspects such as rhythm and sound in order to preserve the feel of the original text.
We select appealing words that guarantee the intended audience impact without being overelaborate or artificial.
We fine-tune the message as much as possible so that it is congruous with the original creative intention. We place a strong emphasis on nuances and double meanings, seeking cultural equivalents in the target language.