The rich terminology of the fashion industry requires specialized professionals who are not only familiar with concepts and their translation, but who are also able to ascertain when to translate terms and when to leave them in the source language.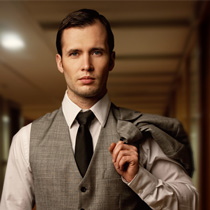 The fashion industry boasts a wide range of specific terms and expressions. The items of clothing, the parts that make up each of them, the different sewing styles, types of cut, fabrics, dressmaking techniques, etc., not to mention accessories, footwear, size systems, and even adjectives to describe people who share certain aesthetic tastes.
All these elements have their own names, meaning those who are familiar with this terminology are able to visualize highly specific aspects such as texture, color, and shape when presented with the appropriate word.
The translation of fashion texts also requires subtle knowledge of the medium, audience, and subject area in order to know which terms require translation and which do not. The source language sometimes contains nuances that should not be omitted.
Another aspect that fascinates us about working with fashion texts is that it is an area that is constantly changing. Every few years, we notice new terms cropping up and others falling into disuse, meaning it is essential to keep up-to-date with the latest developments and trends.
The NachTee network is made up of professionals with proven experience in the translation of fashion texts, who have in-depth knowledge of the source and target language terminology, as well as the sector's different subject areas.