We offer sworn translation services for official documents relating to administrative or judicial proceedings, provided by qualified professionals who have been certified by the Spanish Ministry of Foreign Affairs.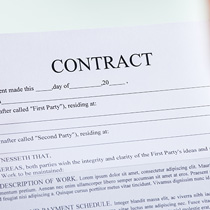 Work, academic, and administrative procedures in Spain and abroad often require the submittal of translated versions of official documents.
If you find yourself in this situation, entrust us with the translation of your official documents and you will not regret it. We prepare quotes and deliver translations swiftly because we know how slow-moving administrative procedures can be. We aim to make your life easier.
There are several types of procedures that require sworn translations:
International study. If you are applying to study abroad, you will need to translate your academic transcript, diplomas, and grade certificates, as well as a recognition of studies report.
International adoption. If you are applying to adopt a child from abroad, you must provide sworn translations of all the documentation required in these types of procedures: monitoring reports, psychosocial reports, medical certificates, work and income certificates, etc.
Mixed marriages. If the couple are from different countries, they need to translate their respective documents into both languages: divorce decrees, marriage certificate, birth certificate, background check, etc.
Companies. If your company is preparing a merger, takeover, or stock market flotation, you will need sworn translations of the company's bylaws, deeds of incorporation, public tenders, etc.
What are sworn translations?
Sworn translations are documents that are officially recognized by the authorities. They are certified with the seal and signature of the translator, who in these situations acts as a notary by publicly attesting to the veracity of the document translated.
At NachTee, we have professionals who are certified by the Spanish Ministry of Foreign Affairs, authorizing them to carry out sworn translations.